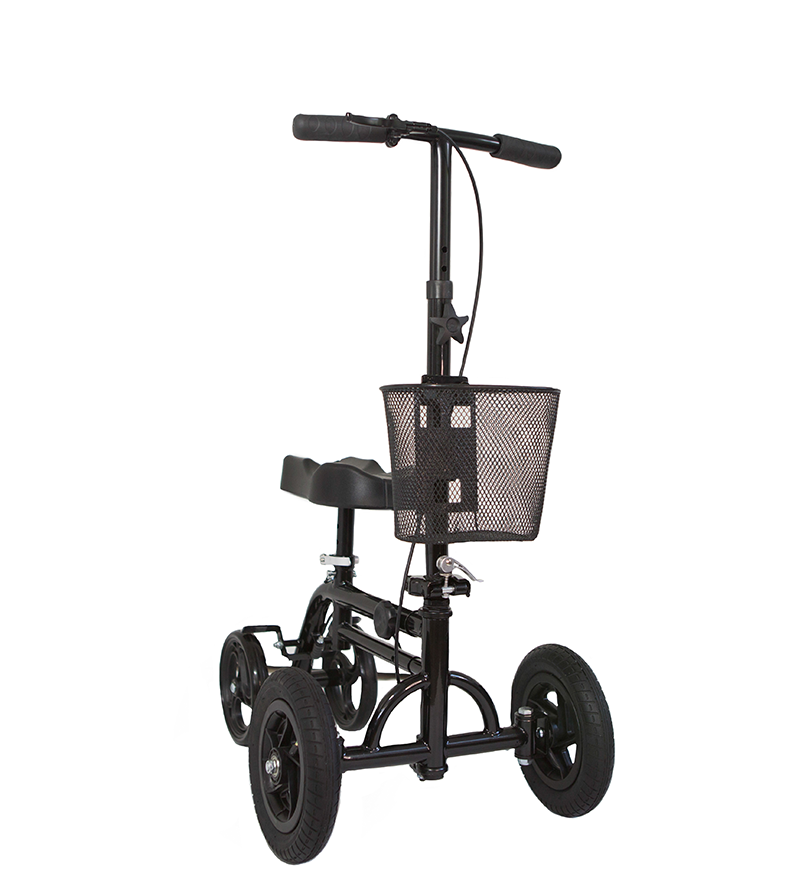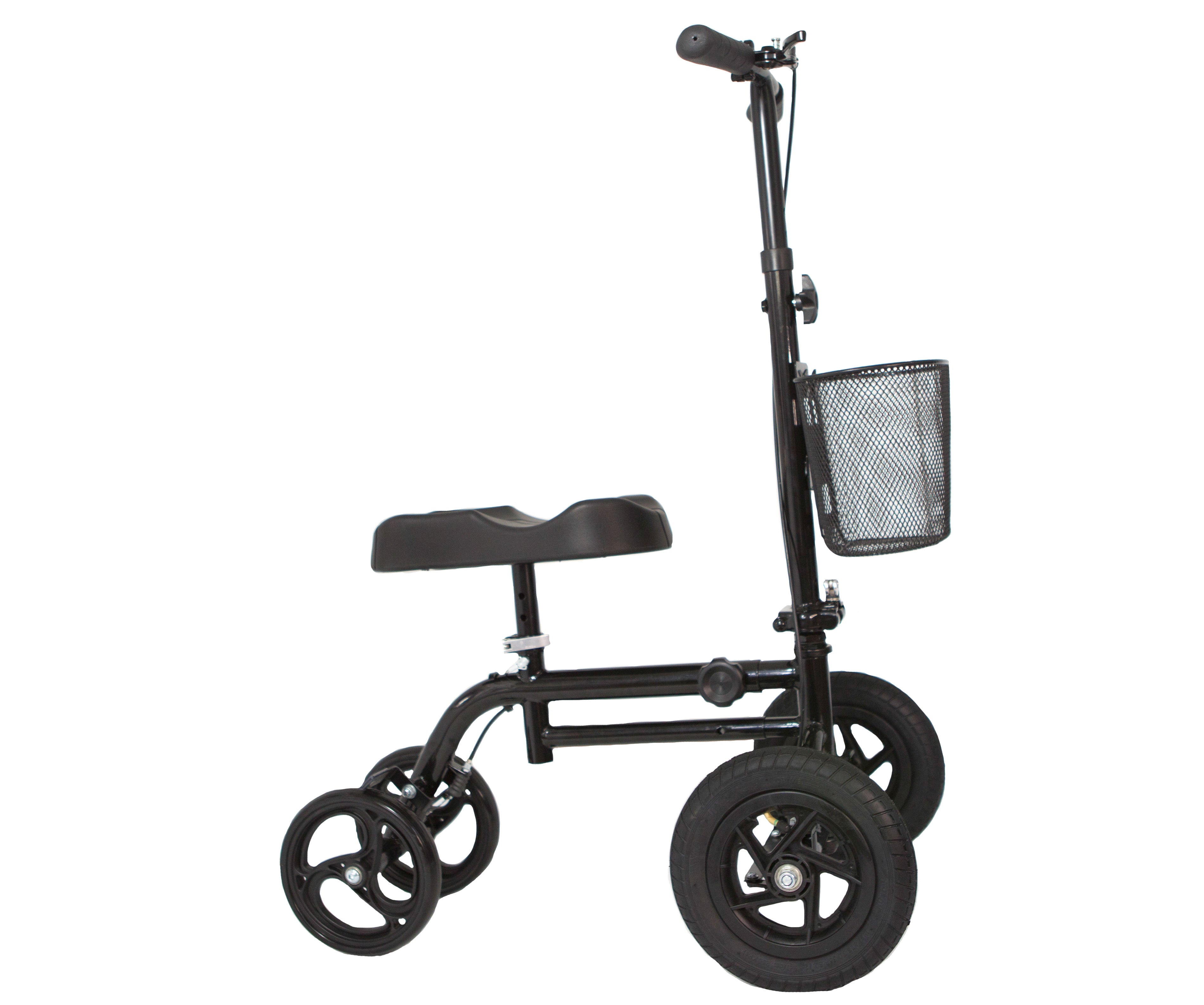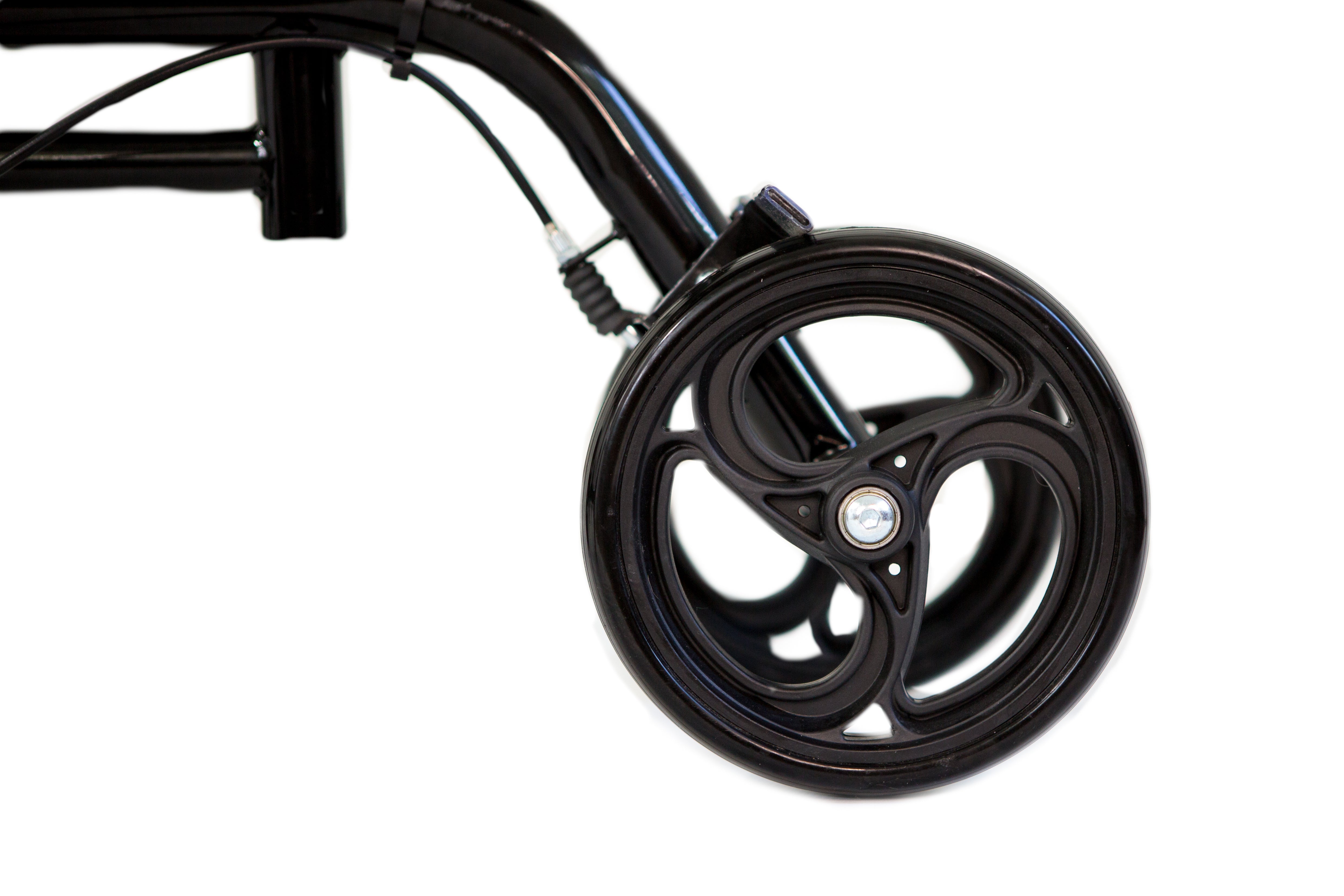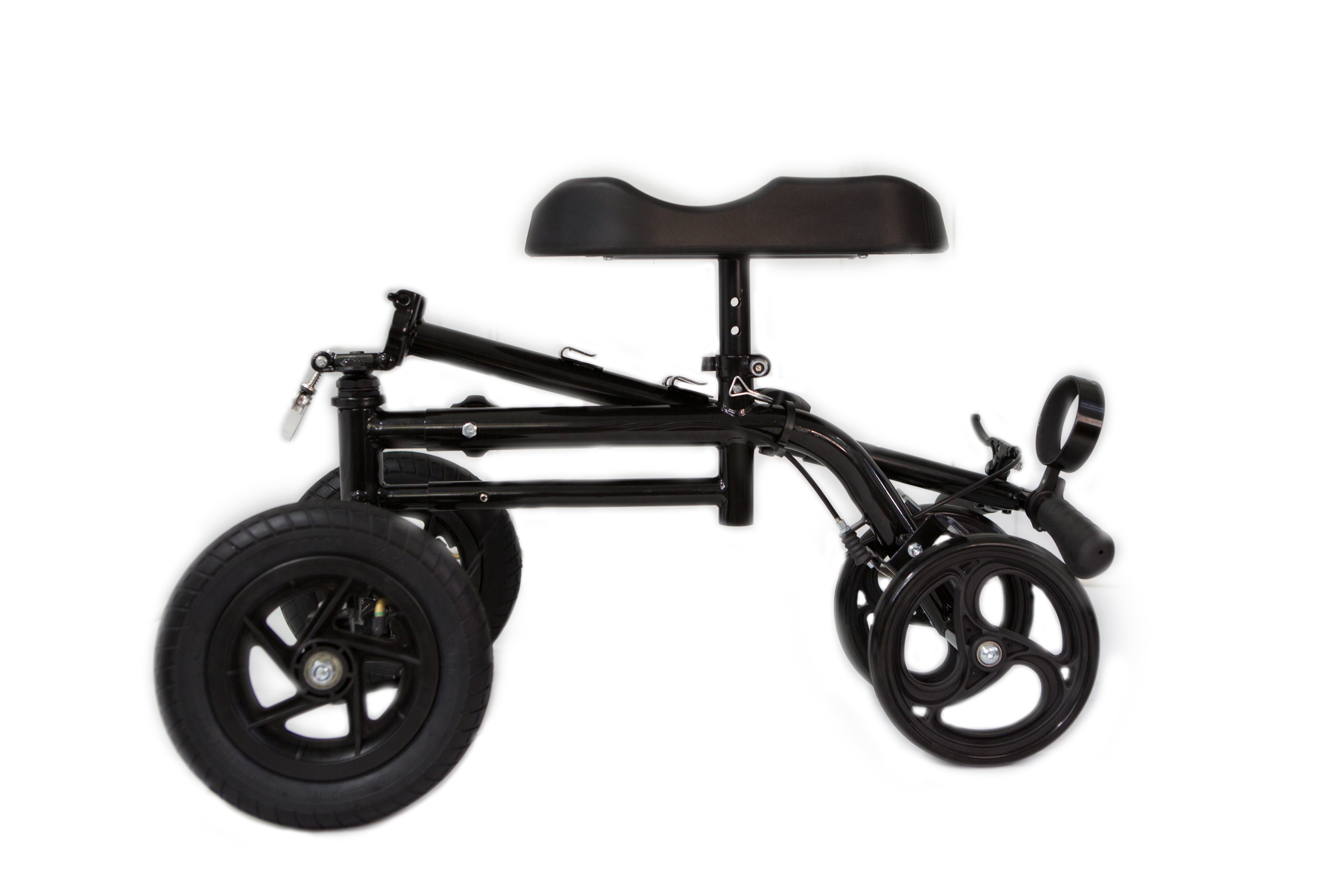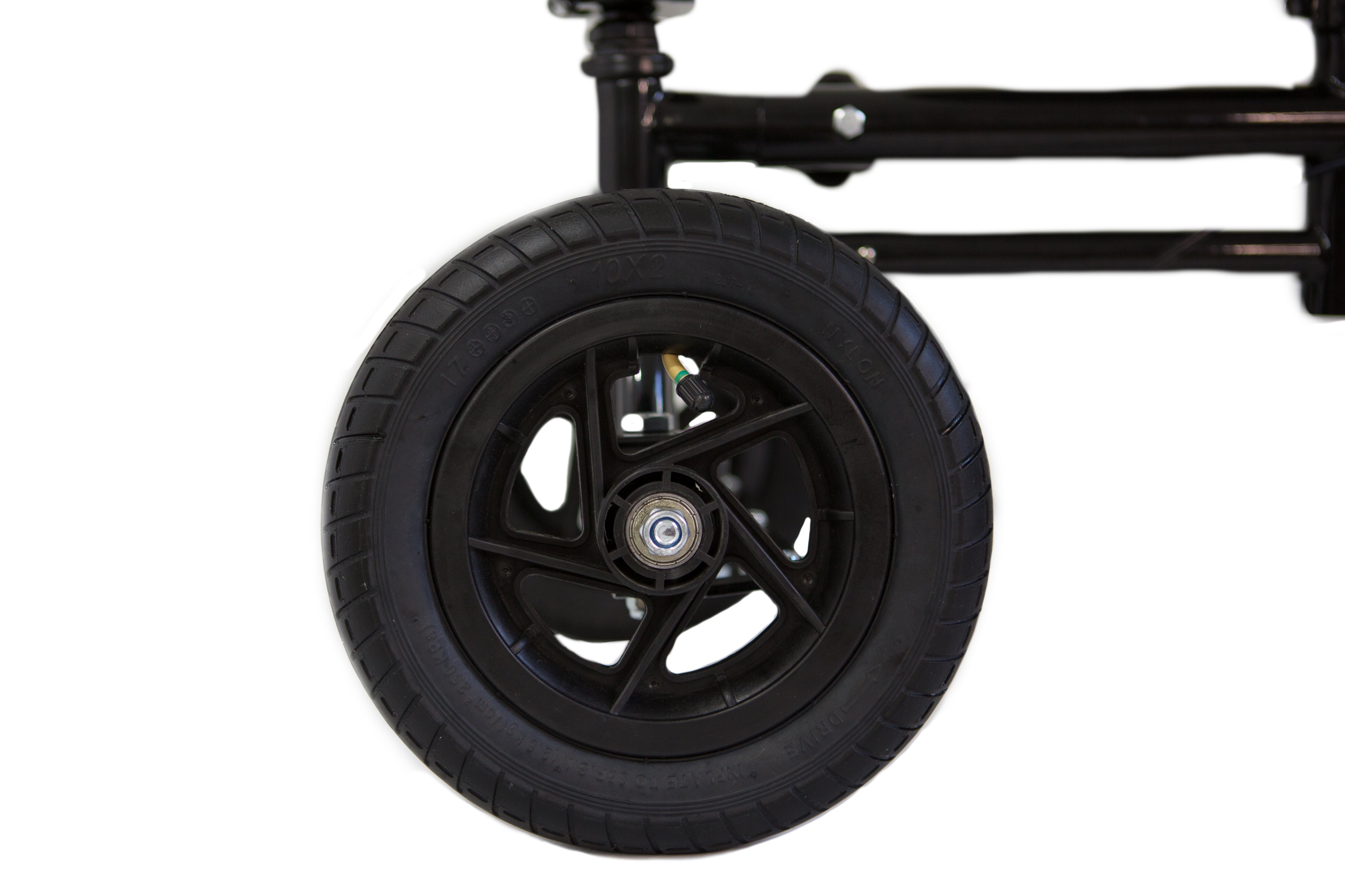 Good knee scooter
The walker is great and easy to maneuver. My only complaint is I wish there was more padding because my shin gets sore after using for a while.
I love the ekneewalker. It makes my life so much easier.
Kneewalker - Rambler Hybrid 4.0
Stability, Mobility & independence
This is a durable & easily adjustable must have item for those recovering from foot/ankle injuries & surgeries.
Specifications
Handle Height: 31″ – 40″
Unit Dimensions: 16″ – 30″
Knee Pad Height: 16.5″ – 20.5″
Pad Dimensions: 26x18x10
Weight:28lbs
Carton Shipping Weight:28lbs
Weight Limit: 350 lbs.
Warranty: Limited Lifetime on frame

Product Details
10″ Off Road Tires are ideal for indoor/outdoor use
Rear, locking brake system
Durable, steel frame with matte black finish

Tool free height adjustment
Ideal for individuals recovering from foot surgery, breaks, sprains, amputation and ulcers of the foot
Knee walker can be steered for increased maneuverability
Ergonomic knee pad provides comfort
Removable front basket